The i.am angel foundation & will.i.am hosted the annual trans4m fundraising gala FEBRUARY 11, 2016 with co-hosts Marc Benioff, Sean & Alexandra Parker, Ron Conway, Laurene Powell Jobs and Dean Kamen, Honoring Norman Lear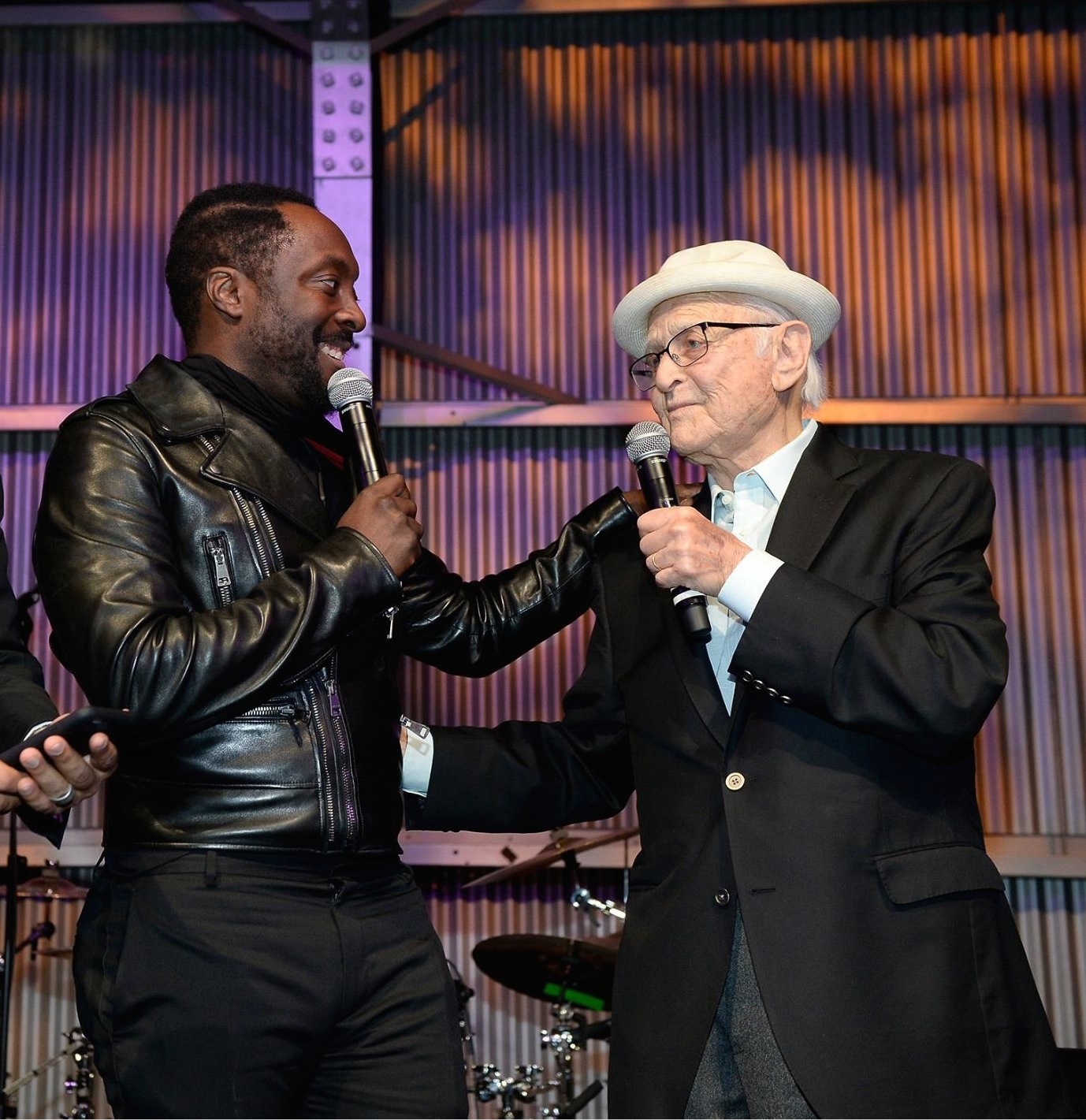 will.i.am Hosts i.am Angel Foundation's Grammy Week Celebration Honoring Normal Lear with Special Performances by Erykah Badu and DJ Adam 12Honoring Normal Lear with Special Performances by Erykah Badu and DJ Adam 12
Fifth Annual TRANS4M Gala Raises More Than $1 Million for Education Enrichment Programs in Boyle Heights/East Los Angeles
February 16, 2016 Los Angeles – International recording artist, frontman for The Black Eyed Peas, entrepreneur and philanthropist will.i.am hosted his fifth annual TRANS4M event Hollywood benefitting the i.am Angel Foundation, which raised more than $1 million dollars on February 11, 2016. Proceeds from the evening benefit the i.am Angel Foundation's mission to continue to accelerate TRANS4Mation in the Boyle Heights community of East Los Angeles, California, and the promotion of STEAM education (science, technology, engineering, arts and math) access for under-served students in Ferguson, MO, and UK where the foundation also supports STEAM enrichment activities and for continued support of i.am College Track.
The evening was co-hosted by i.am Angel Foundation supporters, Laurene Powell Jobs, Marc Benioff, Ron Conway, Dean Kamen, Alexandra & Sean Parker. The intimate evening that hosted 350 guests from the worlds of tech, VC, business, entertainment and philanthropy took place across two locations. Starting at The Future, will.i.am's creative compound hosted a VIP reception featuring student demonstrations of robotics, cars of the future, mapping and app development projects.  Immediately following the reception, guests moved over to Milk Studios for the gala dinner featuring a performance by award-winning singer/songwriter Erykah Badu, and Q&A between legendary TV/film writer/producer and political activist Norman Lear with actor/newsman Toure. The after-party featured a DJ set by DJ Adam 12 who capped off the evening.
"Every day, the i.am Angel Foundation is giving at-risk students in underserved areas the opportunity to turn their dreams into reality that includes coding, college, careers and community enhancement," said will.i.am, founder of the i.am.angel Foundation, and Founder & CEO of i.am+. "The i.am College Track program's continuing success is thanks to our donors and supporters across the US and around the world who believe in our students and the power of STEAM."
i.am College Track Site Director Silvestre Vallejo, i.am STEAM's Lilly Kam, and the Boyle Heights STEM Academy's Leo Magollon took the stage to talk about how the i.am Angel Foundation and its programs are driving actionable results. Hard work and discipline are paying off for the i.am College Track Class of 2016 including: earning the highest possible math scores on the ACT exam, 100% of the Class of 2016 has applied to four year colleges, and many students have received offers of partial to full scholarships to cover college tuition costs.
The i.am Angel Foundation will continue to support its student scholars as they head off to college, and through the four year period. The foundation will also provide scholarship assistance to help students graduate from college debt-free.
Sponsors and donors who helped make TRANS4M 2016 possible include:
Platinum Sponsors: Marc Benioff and Salesforce

Gold Sponsors: The Emerson Collective, Ron Conway Family, and Sean Parker & The Parker Foundation.

Silver Sponsors: Apple Music, DEKA, Esri, Nigro Karlin Segal Feldstein & Bolno, and Nuance

Bronze Sponsors: Accenture, AT&T, Chase, Entertainment Industry Foundation, Hertz Lichtenstein & Young LLP, Qualcomm and Square Roots

Supporting Sponsors: 21st Century Fox, Tim Draper, Robert Lesko, Redlight Entertainment, and US FIRST
---
our mission
As a part of his commitment to philanthropy, will.i.am
launched the i.am Angel Foundation in 2009 to TRANS4M
lives through education, inspiration and opportunity.
The i.am Angel Foundation administers charitable activities and programs targeted toward providing college scholarships (i.am scholarship), Science, Technology, Engineering, the Arts and Math programs (i.am STEAM) and college preparation (i.am College Track).

---
i.am college track
i.am College Track empowers students to reach their dreams of a college degree through a comprehensive program providing social and academic support.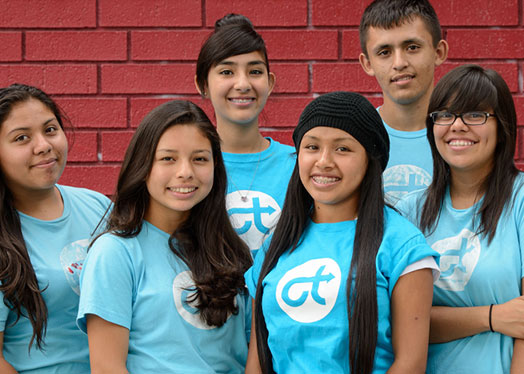 This partnership between the i.am Angel Foundation, California Endowment and College Track focuses on providing students the resources they need to get into and graduate from college, while guiding them toward emerging careers in science, technology, engineering, and math. We are creating a college-going culture where there previously was none.
The i.am College Track program in Boyle Heights began with 57 students in 2012 and has expanded to serve nearly 300 students since then. We will have our first group of Seniors graduating this May!
97% of our i.am College Track scholars will be the first in their family to attend college.
---
i.am scholarship
We provide future leaders with financial assistance for a world-class education so that they are not saddled with the burden of debt while pursuing their future.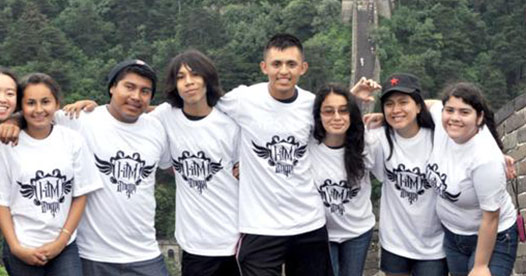 i.am Scholarship was launched in 2009 on The Oprah Winfrey Show when will.i.am granted full scholarships to four young students who were accepted into their dream universities but couldn't afford to go.
In addition to helping students' college dreams come true, i.am Scholarship also supports study abroad opportunities. In partnership with the 100,000 Strong Foundation, we have provided scholarships for Boyle Heights students to study Chinese language and culture in Beijing, China.
Last year, i.am scholarship launched the i.am ESRI scholarship in partnership with Jack Dangermond and ESRI to offer additional scholarships to students demonstrating specific skills in the STEM field.
---
i.am steam
STEAM is Science, Technology, Engineering, Arts, & Math.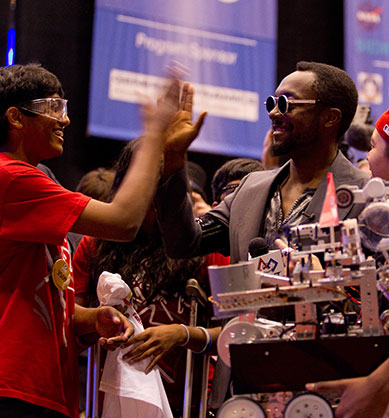 We create STEAM programs that empower underserved youth to compete for high-tech jobs of the future. We organize hackathons, coding camps, robotics teams, GIS labs, 3D printing and design labs. We also help provide technology to the schools, such as 3D printers, laptops, creative software, and other pro tools. We serve about 500 students in our STEAM programs.
This year, we have partnered with the Boyle Heights STEM Academy to provide an additional 200 students with the resources and technology they will need to compete. These students will be exposed to STEM work place scenarios that develop analytical thinking, innovation, invention, teamwork and communication skills.
Our students are doing amazing things on the STEAM landscape in Boyle Heights and have even been featured on the Queen Latifah and Arsenio Hall shows with their Robots!
---
"For us to continue to advance, we need to empower the youth of today with the skills and opportunities they need to become the innovators of tomorrow"
"For us to continue to advance, we need to empower the youth of today with the skills and opportunities they need to become the innovators of tomorrow"
-Will.i.am

For more information or inquiries, please contact info@iamangelfoundation.org
The i.am.angel Fund is a sponsored program of the Social Impact Fund, a 501(c)(3) organization.
Contributions to the i.am.angel Fund (Social Impact Fund) are tax-deductible to the fullest extent allowed by law.