June 8, 2018 at 3:52 am

|

on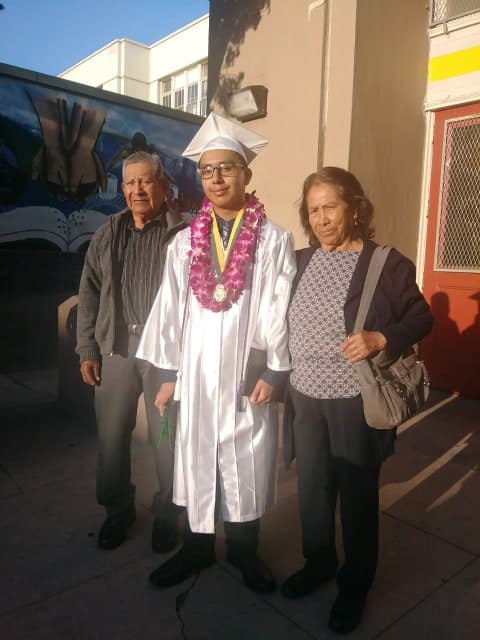 The i.am Angel Foundation awarded a new round of scholarships to graduating seniors this year, and two of those lucky recipients came from the STEM Academy of Boyle Heights.
To be able to receive this scholarship, the students who graduated had to have declared a STEM major, must be enrolled into a 4 year university, and have a financial gap.
For Fernando Ponce and Oscar Sanchez, this scholarship will help them with their expenses for the upcoming school year.
"The scholarship money is being used to pay off my tuition and to purchase a laptop that I will need in college," says Oscar, who is attending Cal State Long Beach in the fall. Without it, he would've had to apply for loans and look for a job while studying full time. But now thanks to the i.am Angel Foundation, he can focus on his studies to become an Aerospace Engineer.
This is the 2nd year Fernando Ponce has received a scholarship, and he says it's been more than helpful for his journey in higher education. It's helped him purchase books, bus passes, and school supplies to help him in class. But more importantly, it's taught him the importance of being independent. "It's helped to not rely on my parents for so much, which in return makes me feel even prouder to have earned these funds."
Congratulations to these two recipients, and every other student who earned an i.am Angel Scholarship this year. Good luck on the upcoming school year!
Written by Leslie Torres and Chris Linares from the STEM Academy of Boyle Heights