December 21, 2020 at 8:37 pm

|

on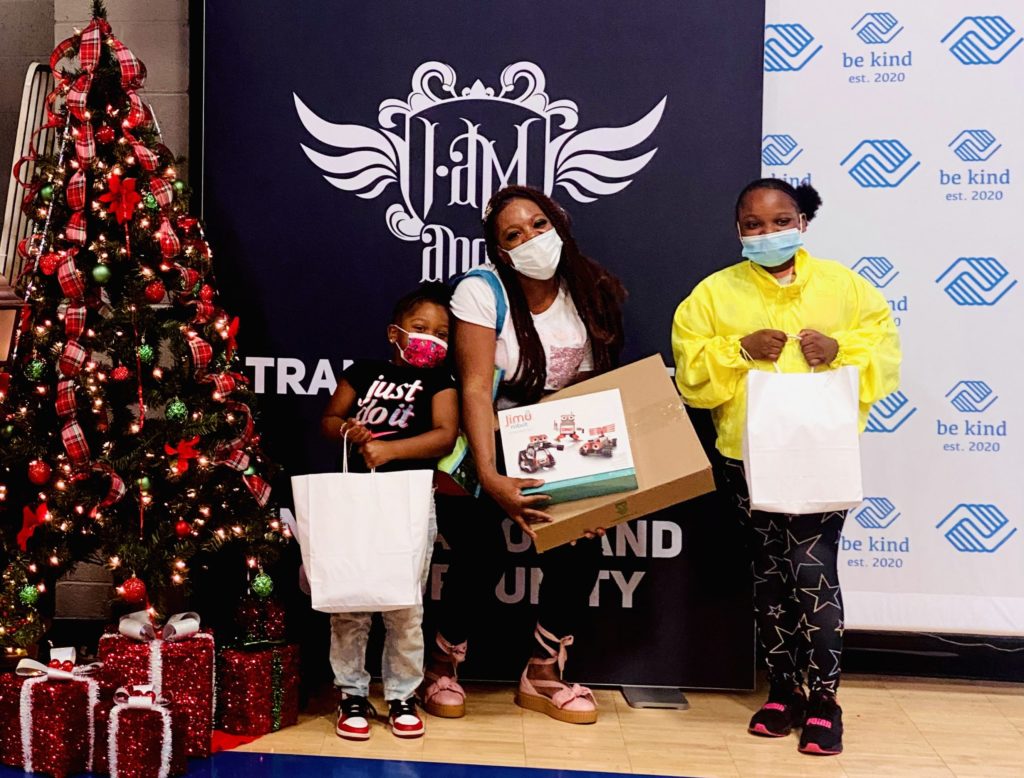 This holiday season, i.am Angel Foundation and the Estrada Courts Boys & Girls Club partnered together to give back big to the students and families of the Estrada Courts community in Boyle Heights.
Through a grant from the i.am Angel Foundation and donations from our partners, Estrada Courts will be able to provide new STEAM opportunities for the new year and beyond.
On December 19th, the Boys & Girls Club of Estrada Courts hosted a special "grab and go" event for the families of the public housing community, where they distributed laptops, toys, and gifts for the holiday season. The event was carefully organized to follow strict social distancing and public safety measures. Nevertheless, the event was a bright spot for local families who are facing especially tough times this year due to COVID-19.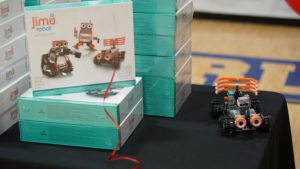 Sixty families living in Estrada Courts were invited to participate, with every family receiving a bag of groceries donated by the LA Food Bank, as well as toys for every child. In addition, every family was given a newly refurbished laptop courtesy of our partners at human-I-T, and a programmable robotics kit from UBTECH. These donations will go a long way to help these families as they continue to navigate through the COVID pandemic and the challenges remote learning has imposed.
Earlier this fall, the i.am Angel Foundation made an $8,000 grant to the Estrada Courts Boys and Girls Club to expand their STEAM lab. This grant will be used to buy tablets, 3D printers, WiFi hotspots, and other resources students need right now to get ahead of the digital divide. 
On top of the grant donation, i.am Angel also rallied partners together to make in-kind donations of 5 Huawei laptops, 10 Elenco Snap Circuit kits, and 200 Chibitronic Paper Circuits to support the STEAM activities these students participate in.
We are so excited to continue to support the Boys and Girls Club of Estrada Courts as they provide various resources and opportunities to their community!