December 24, 2014 at 8:42 am

|

on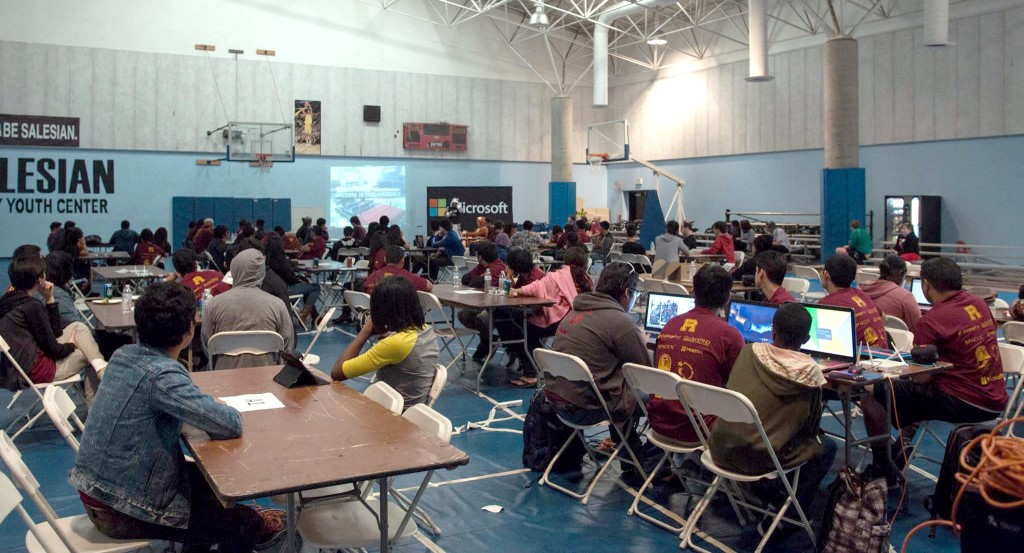 On a busy holiday weekend, over 70 students from Roosevelt High School gathered at a local youth center for a hackathon.
i.am.angel Foundation partnered with Hacker Fund and the Salesian Boys and Girls Club for a 24-hour sleepover event for students. It was an impressive showing considering it was the busy weekend before Christmas, and the students had just wrapped up their fall semester, having finished their final exams on Friday and were on the first day of their winter break! What better way to kick off their winter break than attend a hackathon?
Because most of the students had no prior experience coding, tech professionals served as mentors and conducted workshops teaching introductory lessons in HTML, Javascript, CSS, programming for Arduino, and developing video games with Unity. Since most students in Boyle Heights don't have heir own laptops, tech giants Microsoft and Nuance Communications generously provided 85 laptops for the students to use at the event.
There was also a 3D printing workshop where students used TinkerCAD to design 3D models, and printed them with Bukito Bot printers from Deezmaker and EKOCYCLE Cube printers from 3D Systems. Because it was the holidays, many students were inspired to design and print their own Christmas ornaments and gifts for loved ones. Another popular workshop taught the students how to develop games for Oculus Rift, the exciting virtual reality headset for 3D gaming!
The students spent the first 12 hours of the event in educational workshops, learning how to code and brainstorming ideas for apps. At midnight, the students were still going strong, packing the workshop room for an Arduino lesson! Although students brought sleeping bags, many stayed up all night working on their projects so they could present them the next morning to judges.
Students competed for prizes including an exclusive tour of SpaceX headquarters, a swag bag full of tech gadgets, and a Microsoft Surface Tablet. Winning teams included a calendar app for curating school events and activities; an app for teachers to remind their students about homework assignments; and a team of "hardware hacking" students who created an interactive Christmas display with arduinos!
This memorable event was made possible by our generous partners and co-sponsors including Hacker Fund, the Salesian Boys and Girls Club, StudentRND, Microsoft, Nuance, Moxtra, Deezmaker, and 3DSystems.
See pictures from the event below!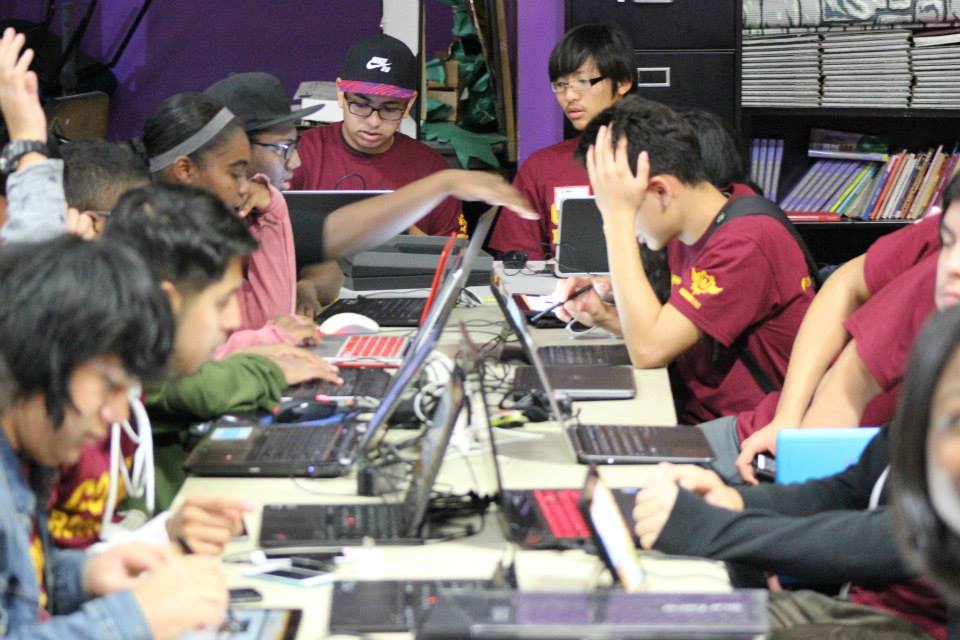 Students working hard on coding.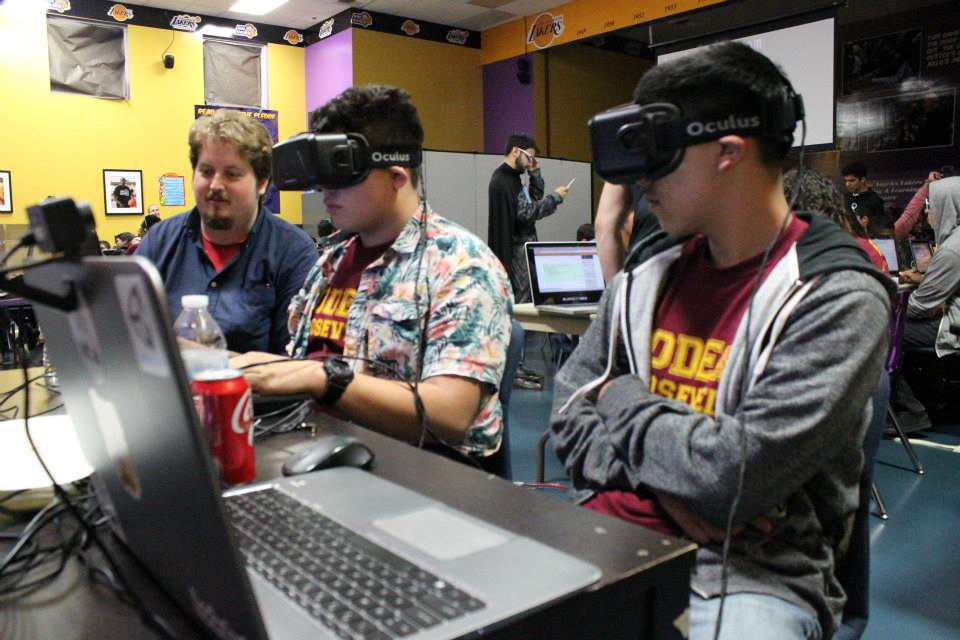 Exploring virtual reality with Oculus Rift.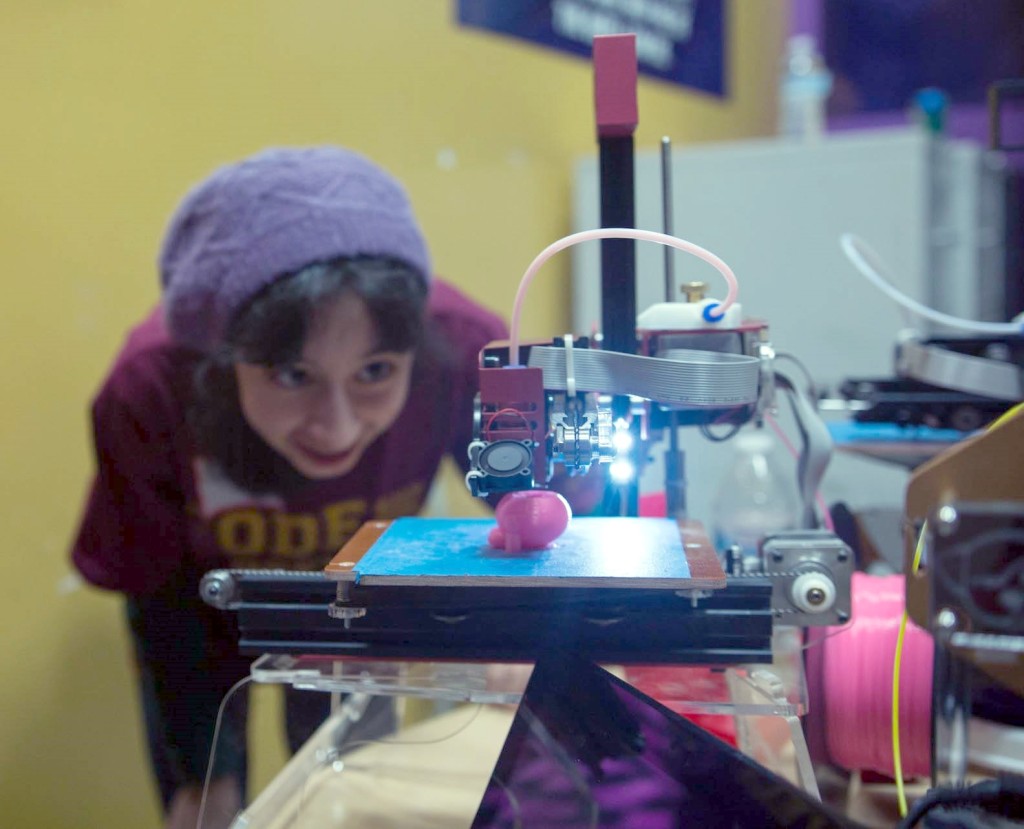 A student watches her 3D printed art come to life.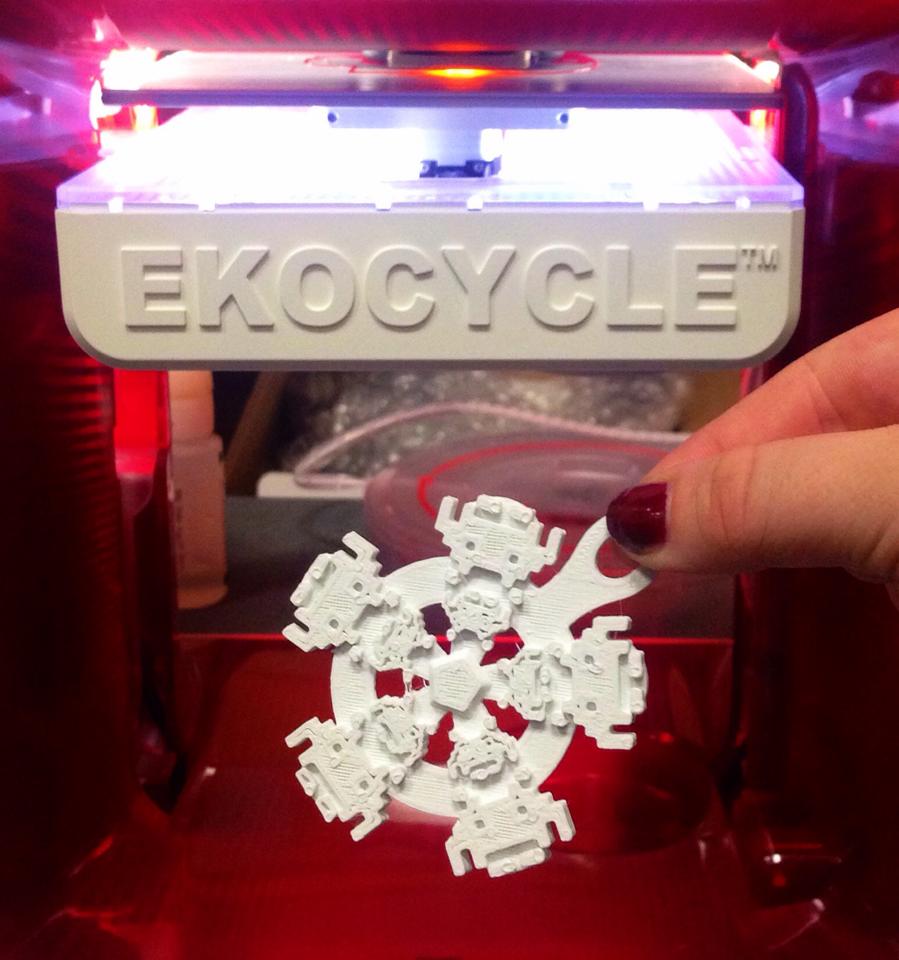 Students made 3D printed Christmas ornaments!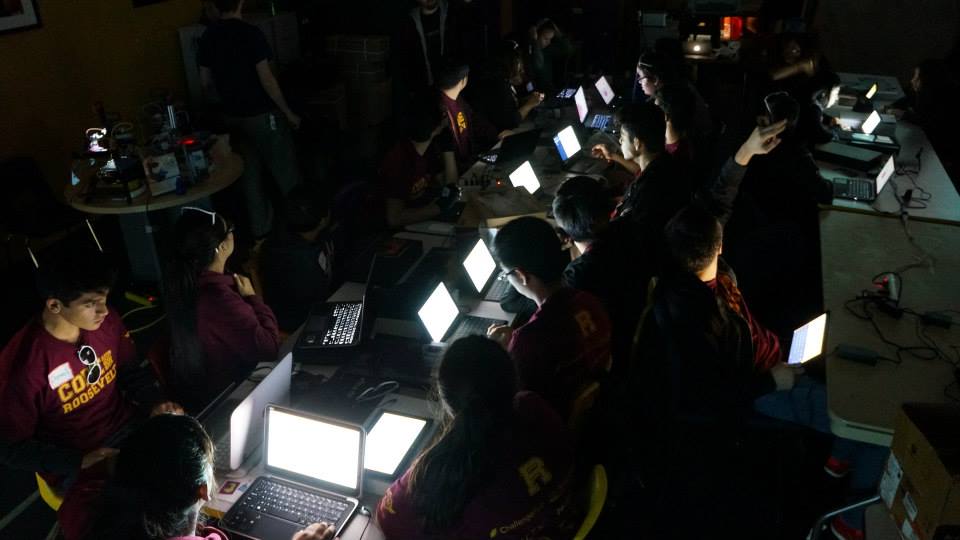 Students coding into the night.