February 28, 2016 at 4:56 am

|

on
will.i.am Hosts i.am.angel Foundation's Grammy Week Celebration Honoring Normal Lear with Special Performances by Erykah Badu and DJ Adam 12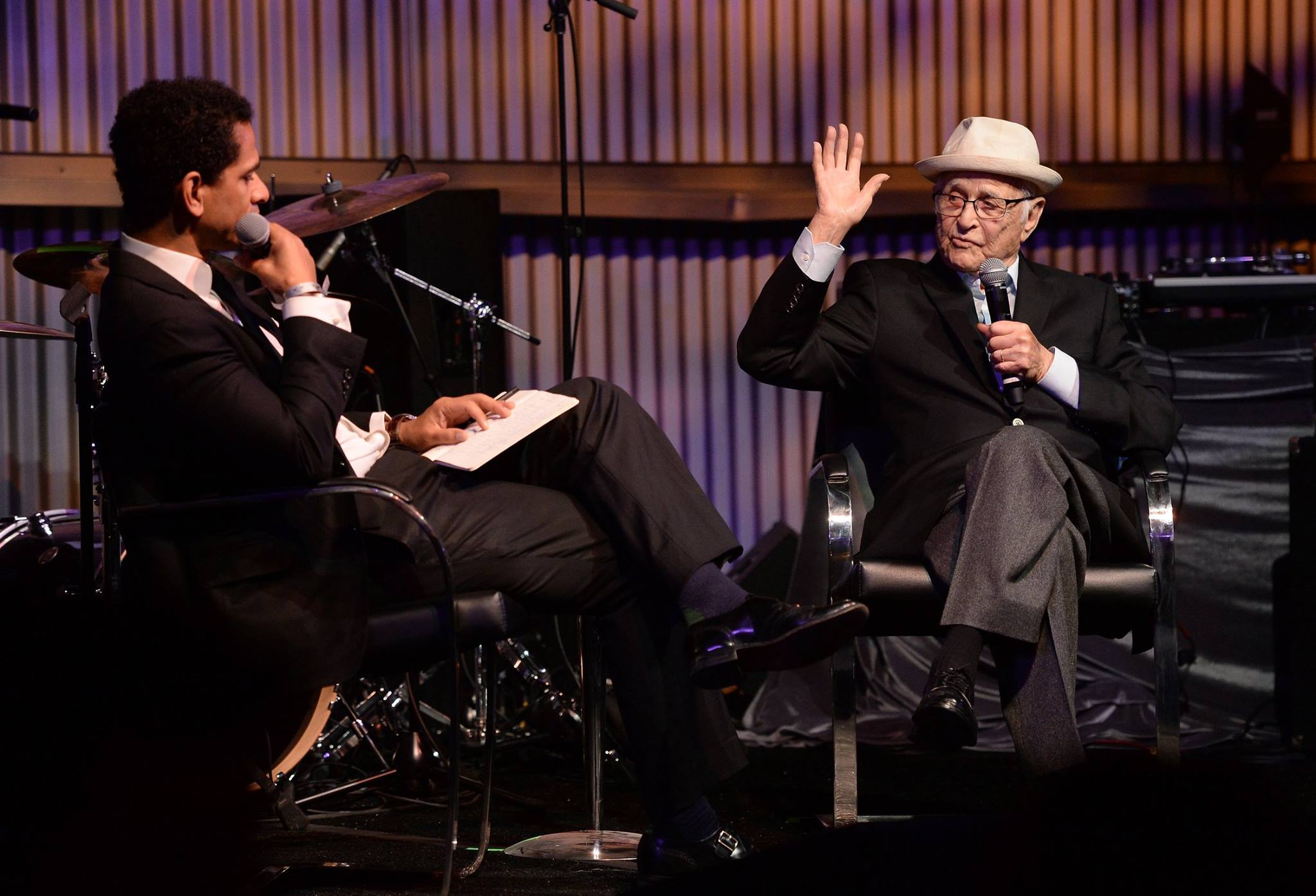 February 16, 2016 Los Angeles – International recording artist, frontman for The Black Eyed Peas, entrepreneur and philanthropist will.i.am hosted his fifth annual TRANS4M event Hollywood benefitting the i.am.angel Foundation, which raised more than $1 million dollars on February 11, 2016. Proceeds from the evening benefit the i.am.angel Foundation's mission to continue to accelerate TRANS4Mation in the Boyle Heights community of East Los Angeles, California, and the promotion of STEAM education (science, technology, engineering, arts and math) access for under-served students in Ferguson, MO, and UK where the foundation also supports STEAM enrichment activities and for continued support of i.am College Track.
The evening was co-hosted by i.am Angel Foundation supporters, Laurene Powell Jobs, Marc Benioff, Ron Conway, Dean Kamen, Alexandra & Sean Parker. The intimate evening that hosted 350 guests from the worlds of tech, VC, business, entertainment and philanthropy took place across two locations. Starting at The Future, will.i.am's creative compound hosted a VIP reception featuring student demonstrations of robotics, cars of the future, mapping and app development projects.  Immediately following the reception, guests moved over to Milk Studios for the gala dinner featuring a performance by award-winning singer/songwriter Erykah Badu, and Q&A between legendary TV/film writer/producer and political activist Norman Lear with actor/newsman Toure. The after-party featured a DJ set by DJ Adam 12 who capped off the evening.
"Every day, the i.am.angel Foundation is giving at-risk students in underserved areas the opportunity to turn their dreams into reality that includes coding, college, careers and community enhancement," said will.i.am, founder of the i.am.angel Foundation, and Founder & CEO of i.am+. "The i.am College Track program's continuing success is thanks to our donors and supporters across the US and around the world who believe in our students and the power of STEAM."
i.am College Track Site Director Silvestre Vallejo, i.am STEAM's Lilly Kam, and the Boyle Heights STEM Academy's Leo Magollon took the stage to talk about how the i.am.angel Foundation and its programs are driving actionable results. Hard work and discipline are paying off for the i.am College Track Class of 2016 including: earning the highest possible math scores on the ACT exam, 100% of the Class of 2016 has applied to four year colleges, and many students have received offers of partial to full scholarships to cover college tuition costs.
The i.am.angel Foundation will continue to support its student scholars as they head off to college, and through the four year period. The foundation will also provide scholarship assistance to help students graduate from college debt-free.
Sponsors and donors who helped make TRANS4M 2016 possible include:
Platinum Sponsors: Marc Benioff and Salesforce
Gold Sponsors: The Emerson Collective, Ron Conway Family, and Sean Parker & The Parker Foundation.
Silver Sponsors: Apple Music, DEKA, Esri, Nigro Karlin Segal Feldstein & Bolno, and Nuance
Bronze Sponsors: Accenture, AT&T, Chase, Entertainment Industry Foundation, Hertz Lichtenstein & Young LLP, Qualcomm and Square Roots
Supporting Sponsors: 21st Century Fox, Tim Draper, Robert Lesko, Redlight Entertainment, and US FIRST
About the i.am.angel Foundation
will.i.am created the i.am.angel Foundation to TRANS4M lives through education, inspiration and opportunity.  The private foundation was launched in 2009 with a mission to provide assistance to needy college-bound students through a program entitled i.am.scholarship.  Since that time, the foundation has grown to offer and operate programs including "i.am.home" to provide mortgage relief and financial literacy assistance, "i.am College Track" to work with students from will.i.am's home town (Boyle Heights/East Los Angeles) throughout high school to best prepare them for college, and "i.am.STEAM" to encourage education in the fields of science, technology, engineering, art and math.
Recently will.i.am's work as an advocate for access to quality education for the under-served was recognized by a Crystal Award presented by the World Economic Forum at the 2016 Annual Meeting in Davos, Switzerland. To learn more about the foundation, please visit www.iamangelfoundation.org.
About TRANS4M
The TRANS4M benefit event is part of will.i.am's larger mission to drive positive transformation in the Boyle Heights neighborhood of Los Angeles where he grew up. Founded in 2013, the number 4 in TRANS4M represents the four pillars and driving forces involved in improving the state of chronic societal problems: business, government, non-profits and community volunteers.
# # #
Editor's note: PR photos and handout footage from event are available upon request
Press Contacts:
Sallie Olmsted
Rogers & Cowan for will.i.am & i.am.angel Foundation
310-854-8124