April 28, 2020 at 9:50 pm

|

on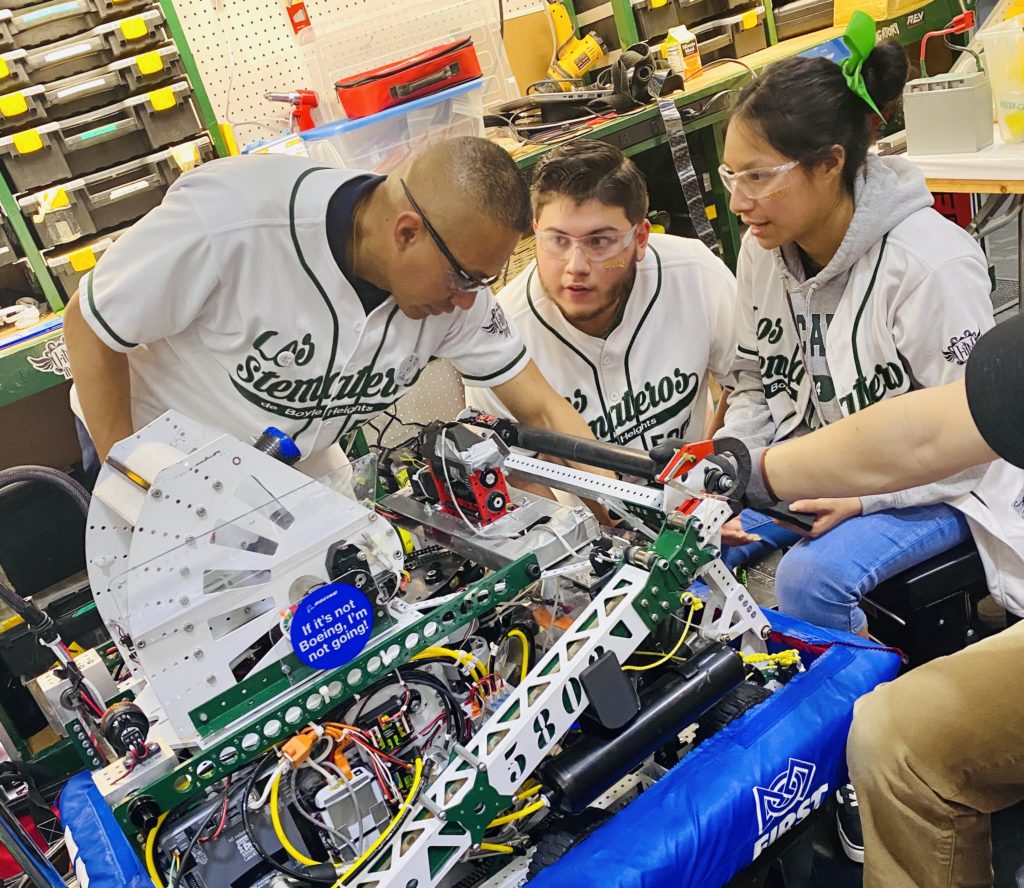 Although the COVID-19 virus forced a Stay at Home order in Los Angeles, our three LA-based FIRST Robotics Competition teams were fortunate enough to compete at the LA Regional before the order was issued.
On the weekend of March 8th, our three teams went up against 41 other FRC teams in El Segundo, CA. Though the competition was tough, our teams never let up and did their best, with two teams advancing into the playoffs! On the final day of competition, Team 5802, Los Stemateros, won the Imagery Award, which is given to the team that best exemplifies attractiveness in engineering and outstanding visual design.
Unfortunately, the FIRST Robotics season was suspended shortly after this regional, which meant that this was the only event our teams would compete in this year. But regardless, our teams put in solid performances and we could not be prouder of them. Congratulations to our teams the LA Streetbots, Los Stemateros, and the TerraWatts on another successful FRC season!