December 21, 2020 at 8:36 pm

|

on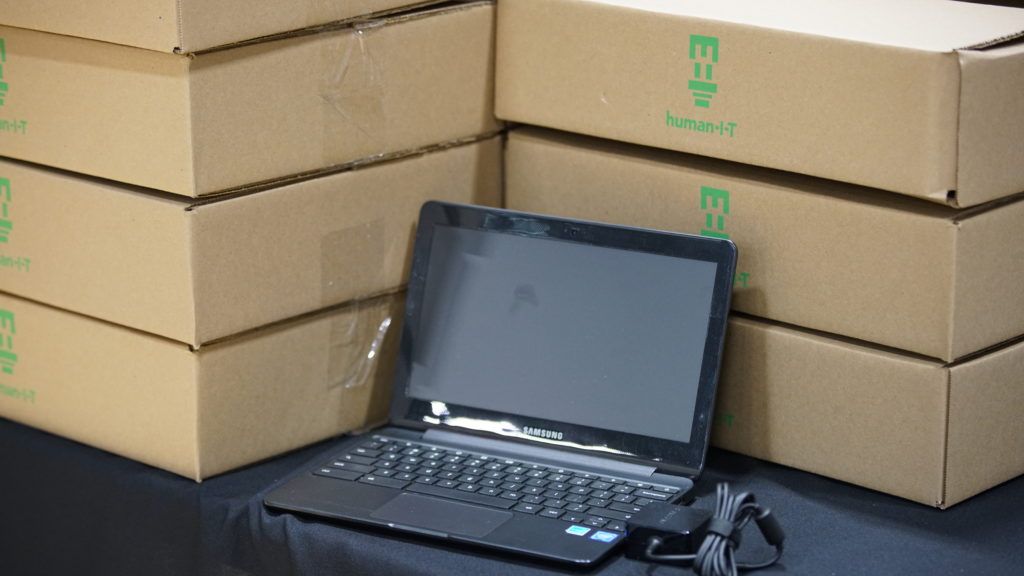 Laptops and the internet are both essential to students' success, especially during a time where virtual learning is a necessity for health and safety. That's why the i.am Angel Foundation has partnered with human-I-T to provide refurbished laptops for students in the Estrada Courts community for the holidays.
human-I-T, an organization based in Los Angeles that provides refurbished laptops and high speed internet at affordable prices, has committed to donating 60 laptops to families living in the Estrada Courts public housing community in Boyle Heights. These laptops will be part of an ongoing in-kind donation of technology and educational resources for students in Los Angeles. These laptops specifically will be given to students in the Estrada Courts community, where many students struggle with virtual learning due to lack of resources at home. 
Currently, there are 283 school-aged children and 42 college-aged young people enrolled in school who are residing in the Estrada Courts community. This means there is a huge strain on technology and the internet, as many families need to share laptops and other technologies used for school. 
These laptops will provide many students and their families a way to not only do well in school, but to access the outside world from the safety of their homes. The impact of COVID-19 has disproportionately affected students and families in low-income communities who typically cannot afford to buy multiple devices or reliable internet access for their homes. Collaborating with partners such as human-I-T can help close the technological  gap that makes it more difficult for our students to succeed.
Thank you to our friends at human-I-T for helping us close the digital divide for our students!