July 21, 2014 at 7:26 am

|

on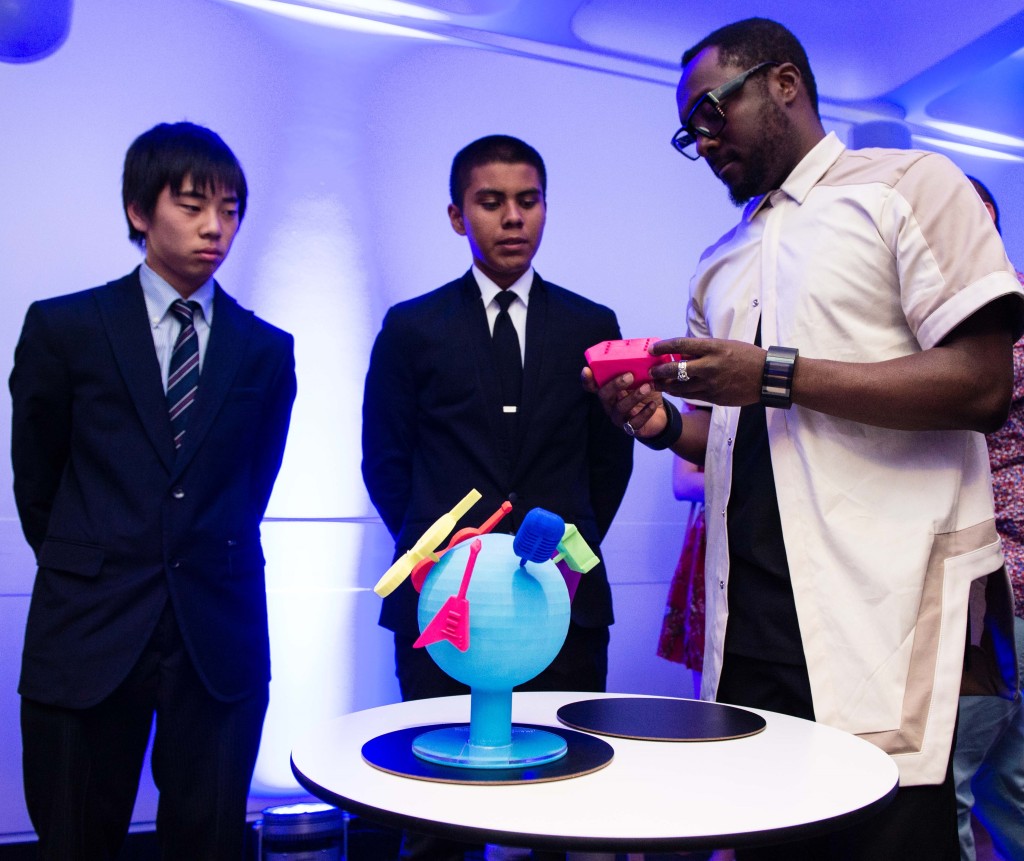 From Boyle Heights to London! Two of our i.am 3D Experience students from Boyle Heights were selected to join will.i.am at the opening of the Digital Revolution at London's Barbican Center, and have their artwork put on display alongside other digital artists.
The students, sophomores Jesus Navarro and Nobu Fukaya, were part of the i.am 3D Experience program, where they learned to use sophisticated CAD software to design artwork inspired by futuristic musical instruments. Jesus and Nobu's projects were selected as the top designs in their class, and were sponsored on a trip to London by Dassault Systemes, the driving force behind our i.am 3D Experience Lab at Roosevelt High School.
Nobu's design was a musical globe, while Jesus designed a futuristic boombox stereo. Jesus is also a student in the i.am College Track program.
Jesus and Nobu's CAD designs were generously 3D printed by STEM professors at the University of Huddersfield in England. Huddersfield University's vice-chancellor Prof Bob Cryan said: "We were delighted to help and I am sure the 3D work we are pioneering will continue to have a key role to play."
The students' 3D printed artwork were included on display at the Barbican Center's Digital Revolution exhibit, alongside other top student projects done by UK students sponsored by will.i.am's donation to the Prince's Trust.  will.i.am curated a piece for the Digital Revolution, an installation called "Pyramidi" which combined 3D printing, projection mapping, robotics, and music.