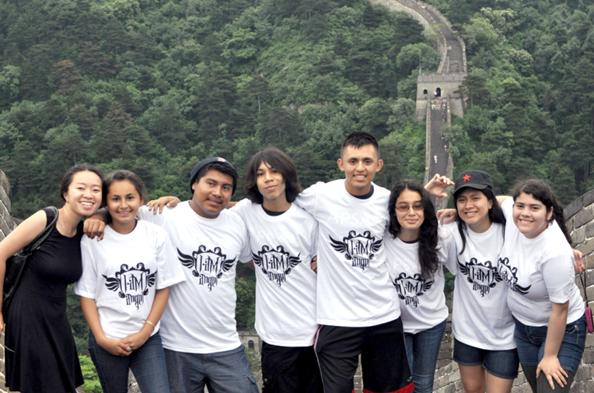 This summer the i.am Angel Foundation, in partnership with the 100,000 Strong Foundation, provided scholarships for 7 students from Roosevelt High School in Boyle Heights, East L.A. to study Chinese language and culture in Beijing, China.
"The partnership between i.am Angel and the 100,000 Strong Foundation will give kids from my neighborhood the opportunity of a lifetime," will.i.am said. "Learning Mandarin and studying in China can be transformative."
The i.am Angel China Scholars are enrolled in the APSA (Americans Promoting Study Abroad) Program, which combines intensive Mandarin language classes with immersive cultural activities, leadership training and professional development.
In their very first week in China, students worked on a community service project restoring a historic river in Beijing, met with diplomats at the U.S. Embassy, spoke to professionals at China's largest internet search company Baidu, and scaled the Great Wall of China!
Check out all the exciting updates from our scholars' trip to China on the i.am Angel Facebook page.