April 6, 2018 at 7:17 pm

|

on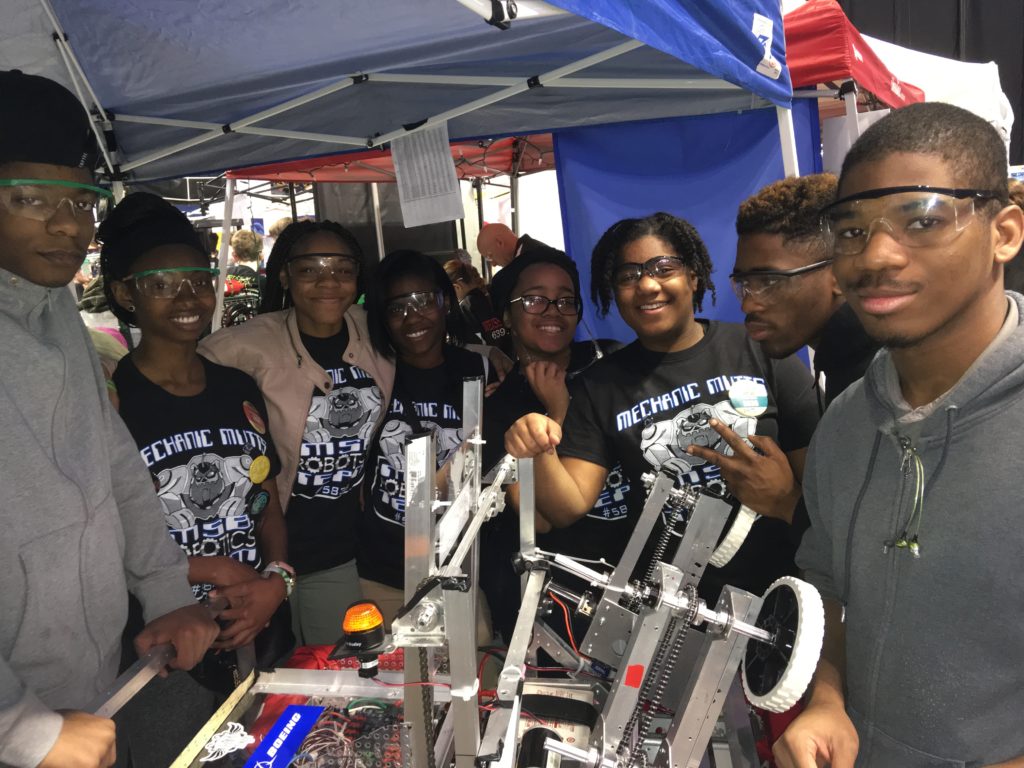 Since 2015, the i.am Angel Foundation has supported the FIRST Robotics Competition team at McClure South Berkeley High School in Ferguson, MO.  The "Mechanic Mutts" just finished their third season, and they have a lot to show for their 3 years of experience.
The Mechanic Mutts attended the 2018 St. Louis Regional, where they placed 17th out of 49 teams in the region.  Two years ago, the team finished third-to-last.  So the team buckled down, and worked on their robot-design strategy while learning how to cohesively work together as a unit.
Albert Harrold coaches the Mechanic Mutts and teaches Principles of Engineering at McClure South Berkeley High.  Harrold said that the team's seniors piloted the team through challenges throughout the season, helping their less experienced members to grasp the fundamentals of robotics and design.
And now, two of the Mechanic Mutts' graduating seniors are heading to college to study engineering.  The Mutts' own Tiffany Campbell is heading to Jackson State University to study engineering, and Makaiya Smith will attend St. Louis University to earn her engineering degree. Congratulations to Tiffany and Makaiya for pursuing your dreams and engineering your own future; not even the sky is the limit.