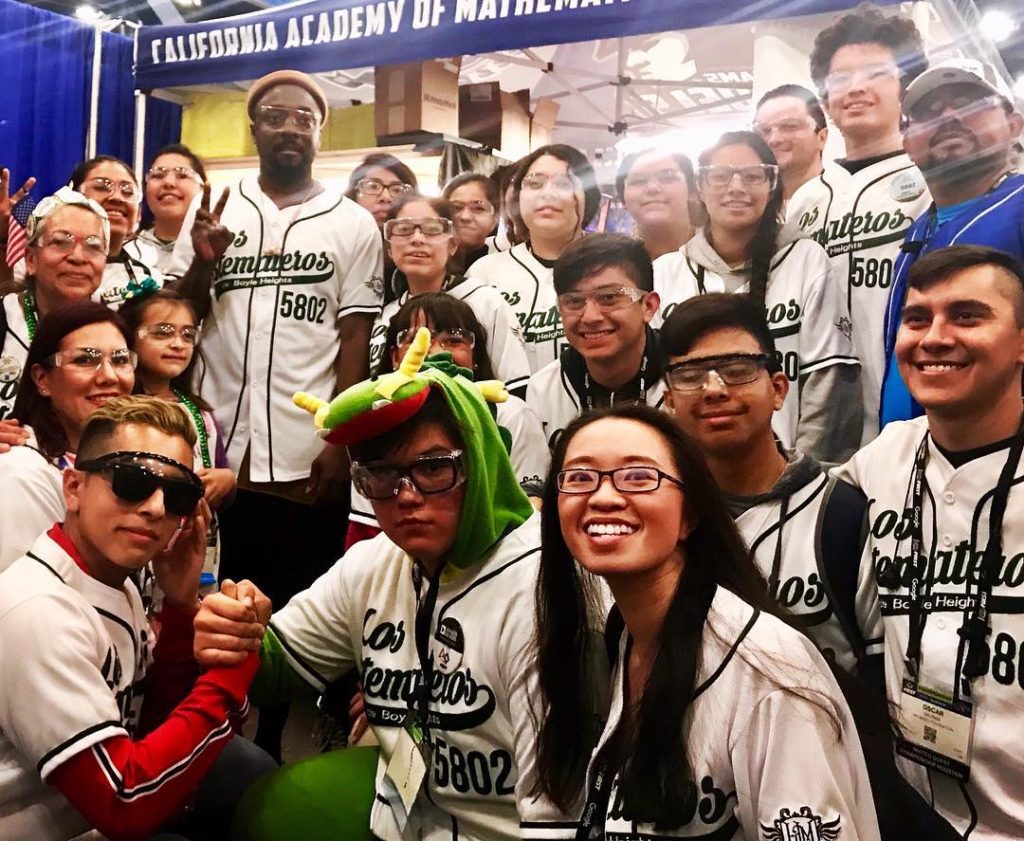 FIRST Robotics team from the STEM Academy of Boyle Heights, "Los STEMateros" were thrilled to be back in Houston, TX, for their 2nd year in a row attending the World Championships.
This was a great accomplishment for a young team, given that this was only their third season competing in FRC, amongst hundreds of teams from around the world.
As exciting as this trip to Houston was, the team never lost focus on what was at stake and they were hard at work until their last competition of the tournament. With so many students being able to attend this year, the team was able to have members commit to different roles and committees. A key role that almost every member of the team is part of is scouting, which is basically collecting data on different robots so that the drive team can choose good alliances. As simple as it sounds, there is actually more to it than that.
"During the competition, a roadblock I had was not being able to look at the robot's team number and keeping track of it throughout the matches while I was scouting," team member Jackie Sanchez shares.
But overall the trip was exciting but also bittersweet. Los Stemateros gave it all they had, but couldn't advance in the end. "We had such a great robot but we were in such a tough division that we didn't advance to the playoffs. Although we were sad to not advance, it was great to be there and gain respect from some of the top FRC teams in the world" according to team member Alexandra Rojas.
Regardless of it all, the i.am Angel Foundation couldn't be prouder to support such an amazing team!
Written by Leslie Torres and Chris Linares from the STEM Academy of Boyle Heights