April 3, 2018 at 9:20 pm

|

on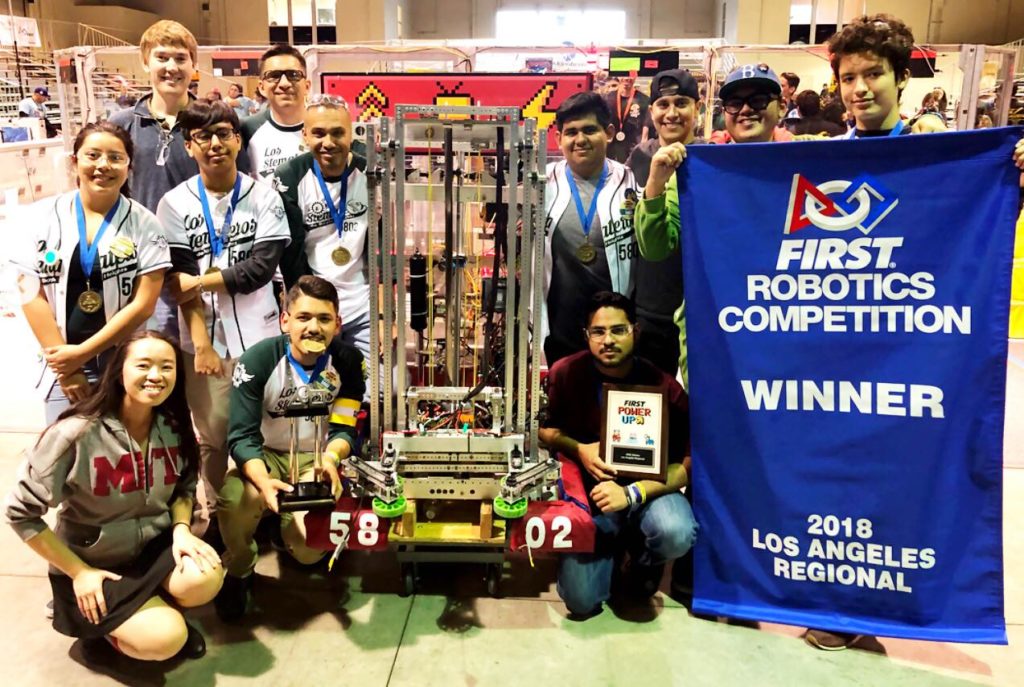 Los STEMateros of Boyle Heights shook a stadium full of students, fans and robots as they won 1st Place at the FIRST Robotics Competition L.A. Regional!
The grit, passion and innovation of the students and teachers of Los STEMateros that we witnessed throughout this season finally paid off.
After countless hours invested into designing, prototyping, testing and refining their robot and strategy, Los STEMateros took home a well-deserved trophy.  In the team's 3rd year, Los STEMateros bested teams with 20+ years of experience.
At the LA Regional, our students saw and felt what they are capable of accomplishing as their robot flew up and down the arena.  The crowd erupted into chants of "Si se puede!" as the team's robot won matches.
The i.am Angel Foundation has supported Los STEMateros since the team's founding in 2016.  Part of the STEM Academy of Boyle Heights, a pilot school in LAUSD, the team provides high-quality, after-school STEM education to underserved students in Boyle Heights, CA.  Over 90% of students at the STEM Academy of Boyle Heights receive free/reduced lunch.
In April, we're taking Los STEMateros to World Championships in Houston, TX!  There, the team will compete with top-ranked teams from across the world.
We'll keep you updated in April as Los STEMateros show the world the innovation that Boyle Heights is capable of.