December 14, 2020 at 6:29 pm

|

on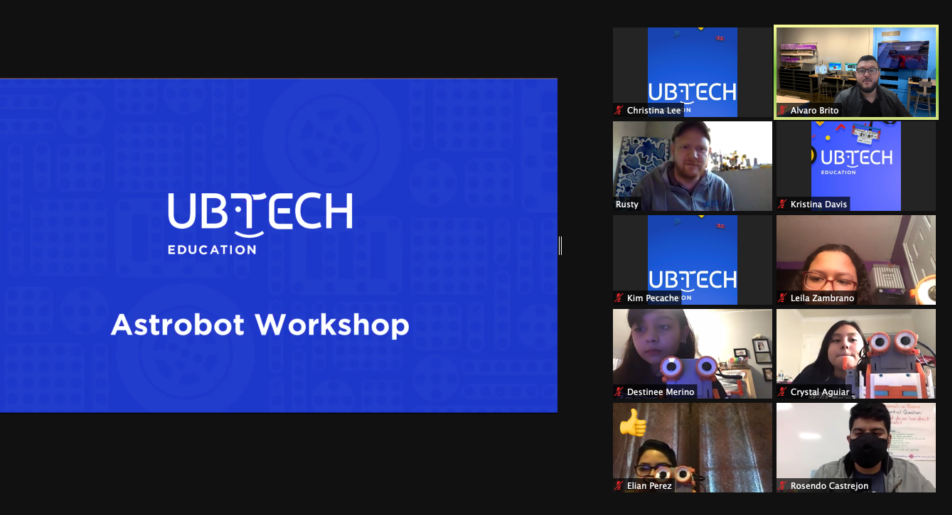 In celebration of Computer Science Education Week, our partner the Compton Unified School District participated in a virtual robotics workshop with UBTECH, a local tech company focused on providing STEAM education tools to students across the country.
On December 4th, students from Jefferson Elementary School, Tibby Elementary School, and Whaley Middle School attended an online workshop on how to program a UBTECH AstroBot robot. 
The workshops were facilitated by members of UBTECH's team and they engaged students with fun virtual activities around the AstroBot Robotics Kit. Each student was given an AstroBot Kit ahead of time, so that they could easily follow along the virtual workshop and program it in real time. 
By participating in this workshop, students were able to get a broader view of how tools like the AstroBot can be used to solve problems or just to have fun together.
Thank you to the team at UBTECH for working with the students in CUSD and we're excited to see what students do in future with their AstroBot kits!