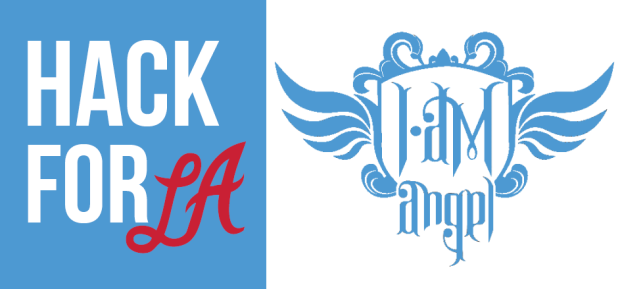 To celebrate Computer Science Education Week's "Hour of Code," the i.am Angel Foundation is turning Boyle Heights into coder central!
Hack for L.A. returns to Boyle Heights on December 7-8 to engage Los Angeles' best coders, technologists, designers, entrepreneurs, and "hacktivists" to come together and design solutions to civic problems, by using technology and app development.
Hack for L.A. has become the largest civic hackathon in Southern California. The inaugural event in June was held as part of the National Day of Civic Hacking, and drew over 400 Angelenos making apps for social good. i.am Angel Foundation served as a sponsor and co-organizer, and continues to support this epic hackathon movement!
The first Hack for L.A. was such a huge hit that organizers decided to put on another event before the end of the year. The timing fit in perfectly with Computer Science Education Week.
This year, Computer Science Education Week (December 9-15) has launched an "Hour of Code" campaign that aims to inspire 10 million students to learn coding. Students around the world will be encouraged to spend one hour coding at their schools or local community centers. Our event in Boyle Heights will be one of many exciting events happening across the globe! In fact, over 20,000 events in over 100 countries have been registered as of this blog post!
Hack for L.A.'s 2-day event will be held at the Variety Boys & Girls Club in Boyle Heights, which was recently renovated into a modern, state-of-the-art facility.
Presenting partners and sponsors include: i.am Angel Foundation, Sprint, tapdn, Cornerstone on Demand, Google's Civic Innovation Team, Demand Media, Socrata, General Assembly, Los Angeles Information Technology Agency, Control Panel LA, Code for LA, New Economy Campaigns, and Variety Boys and Girls Club. The event will feature prized challenges on topics including "Best health and fitness app" and "Best use of LA City data," and a total prize pool valued at more than $15,000!
We can't wait to see Anglenos get their geek on for Computer Science Education Week! Join us to make apps for social good, sign up at www.hackforla.org